Caring for the whole woman for over 50 years
Ob-Gyn Associates is committed to earning the trust and confidence of women in the DC metro area. We are a diverse group of practitioners dedicated to caring for women throughout their lifetime and staying on the cutting edge of the latest medical knowledge, equipment, and technology. Our mission is to provide state-of-the-art care with compassion and kindness.
Jen Floran is a licensed clinical social worker with over 12 years experience working with families experiencing significant stress. She specializes in depression, grief, parenting, perinatal mental health, and relationship issues. She has an eclectic approach to therapy drawing from her background in adoption, child welfare and counseling new mothers. She has training in perinatal depression and anxiety as well as childhood trauma and most recently worked with Children's National Health System providing mental health services to adolescent parents in collaboration with their medical care provider. She believes strongly in blending physical and mental health to create overall wellness. She is a 2005 graduate of the University of Maryland School of Social Work and a member of Postpartum Support International.
In-Office Procedures including:
Surgical Services including:
Office Visits Including:
Evaluation of Abnormal Pap Smears
Ancillary Services:
Pelvic Floor Physical Therapy

In-office lab services (provided by LabCorp)
OB Ancillary Services:
Free yourself from heavy periods
If you're like 1 in 5 women with heavy periods, you want to get back to life. NovaSure® is a 1-time, 5-minute procedure that can lighten or end your period. No pills. No hormonal side effects. No incisions.
For 90% of women, menstrual bleeding is dramatically reduced or stopped. It's a simple procedure that can be done in our office, usually for the cost of a copay.
Rejuvenate your feminine health
Introducing Laser Vaginal Tightening with FemiLift
Millions of women suffer from looseness, or decreased sensation with sex, due to childbirth, age, and a variety of other reasons that diminish their confidence and self-esteem. It is a common complaint in many sexually active women that regularly impacts personal relationships. Embarrassed, frustrated, and sad, women are often too uncomfortable to speak up.
Click HERE to learn more about Laser Vaginal Tightening with FemiLift.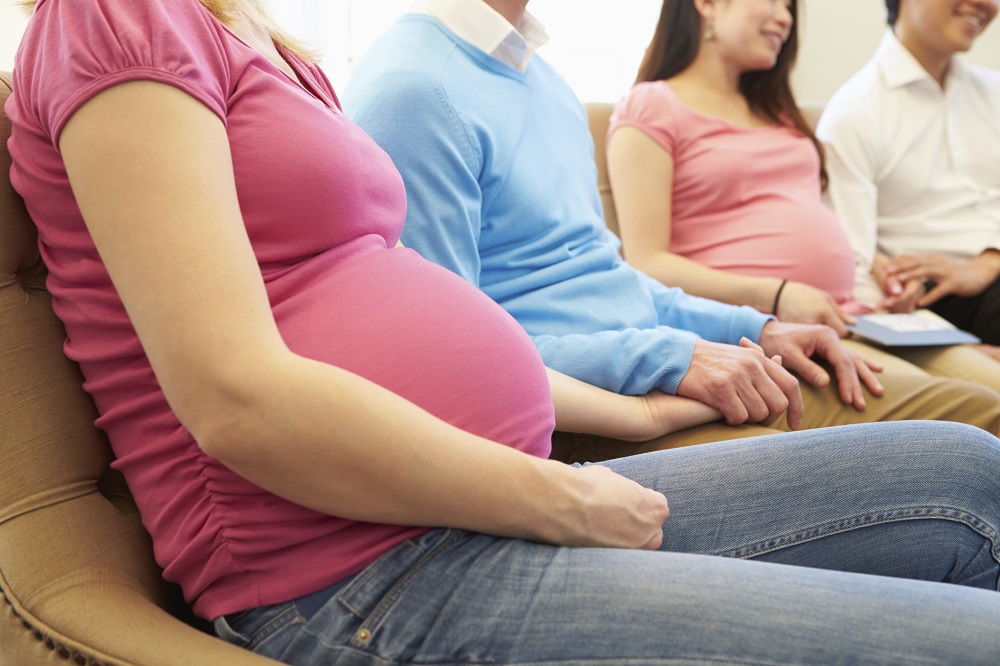 Childbirth Classes
Childbirth classes are a great way to prepare for labor and birth. We offer both group and private classes, which are led by our wonderful childbirth, lactation, and nutrition educator, Judy Brady. We hope you will consider joining us!
During your first visit, we will review your health history and discuss any questions you have about your health.
For a shorter time in the waiting room, please complete your health history in our PATIENT PORTAL before your first visit. After you have booked your first appointment, login to the portal, and then click into your appointment. You will find a link to any forms that can be completed online.
Aetna
Altius (Coventry Health Care)
Amerigroup
Blue Cross Blue Shield
CareFirst Blue Cross Blue Shield
Cigna
Coventry Health Care
First Health (Coventry Health Care)
Health Net
Johns Hopkins Employer Health Programs
Medicare
Multiplan PHCS
Multiplan, Inc.
Priority Partners *
Tricare
UnitedHealthcare (except United Community Care Plan)
Self-Pay
* Select physicians only.
The insurance plans we participate with change regularly. Please call our office if you don't see your insurance carrier listed.
Not on one of our accepted insurances or prefer to self-pay? Pay a $200 service fee on the day of your appointment.
Our physicians have privileges at:
If you and your doctor decide that a minimally invasive surgical treatment is best, your procedure can be done in Advantia Health's state-of-the-art outpatient surgery center. Our outpatient surgery center offers opportunity to:
Recuperate in the comfort of your home, with family and friends.
Save the high costs of hospitalization and return to work sooner.
Receive care using state-of-the-art equipment and facilities that have

earned

The Joint Commission Gold Seal of Approval®

for Ambulatory Health Care Accreditation.

Receive patient and family centered care.
Skip the traffic. Skip the waiting room.
We offer telemedicine video appointments for routine visits with your doctor:
Review lab results

Prescription refills

Medication adjustments

Review imaging results

and most appointments that do not require a physical exam such as consultations about infertility or changing birth control
We offer our patients secure online access to a Patient Portal, which enables you to safely and easily:
Book new appointments and manage upcoming appointments
View lab and test results
Pay bills and view billing history
Request prescription refills
Complete and update medical forms
Update your profile and contact information
Contact your doctor about non-urgent medical questions
Contact & Locations
Our providers are available at 3 locations in Maryland: Silver Spring, Shady Grove, Beltsville.
Book your next Annual Exam or Problem Visit online using the Patient Portal:
Phone: (301) 681-6772
Fax: (301)-681-2618
We understand that cancellations happen. If you need to cancel an appointment, please contact our office 24 hours before your appointment. Appointments cancelled with less than 24 hours of notice may be subject to a $35 cancellation fee.
Monday-Friday: 7:30am - 4:00pm
Saturday: 8:00am - 12:00pm
Silver Spring
1400 Forest Glen Rd, Suite 500
Silver Spring, MD 20910
Metro: Forest Glen
Parking: FREE (we validate)
Located in the Physician Office Building next to Holy Cross Hospital in Silver Spring, Maryland.
Shady Grove
9715 Medical Center Dr, Suite 315
Rockville, MD 20850
Parking: FREE (up to 3 hours)
Located next to Shady Grove Adventist Hospital.
Beltsville
12240 Indian Creek Ct, Suite 130A
Beltsville, MD 20705
Parking: FREE